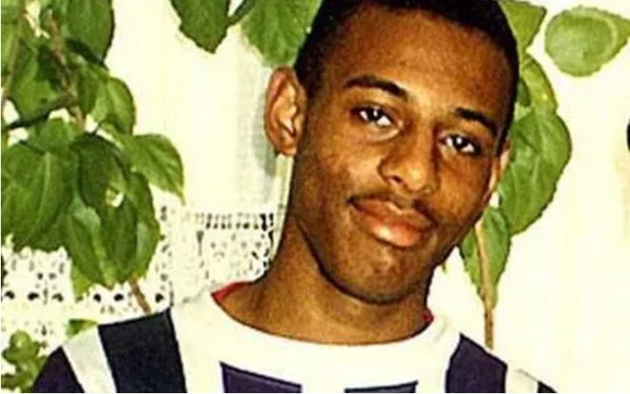 Police investigating the racist murder of Stephen Lawrence have declared the investigation "inactive" because "all identified lines of inquiry have been completed".
Met Police commissioner Cressida Dicksaid: "This was an appalling racist murder and I am sad that we have been unable to secure further convictions for Stephen, his family and friends."
She added: "The investigation has now moved to an 'inactive' phase, but I have given Stephen's family the assurance that we will continue to deal with any new information that comes to light."
The investigation into Lawrence's murder will be periodically reviewed "for any further investigative opportunities", Dick said.
She added: "We were able to secure two convictions following a determined investigation in 2012 but it is well known that other suspects were also involved in the events which unfolded that night and it is deeply frustrating that we have been unable to bring them to justice.
"As a result of ceaseless campaigning for justice by Stephen's parents, profound changes have happened in policing, the law and wider society. I pay tribute to them for their courage and achievements.
"And today my thoughts are with them and all Stephen's loved ones."
Lawrence was 18 when he was murdered during an unprovoked racist attack on 22 April 1993.
He was with his friend Duwayne Brooks when he was attacked by a group of men on Well Hall Road in Eltham.
In 2012, prime suspects Gary Dobson and David Norris were jailed for life at the Old Bailey after being found guilty of murder following a trial that hinged on tiny traces of forensic evidence found years after the crime.
The decision to make Lawrence's case inactive means that it will now be managed by officers within the Met's Special Casework Team, with two officers from the investigation redeployed to the team.
The case will also be subject to review every two years, the force said.
In a statement, Stephen's father Neville Lawrence said he was disappointed but not surprised to hear the news.
"I had hoped that the conviction of two of the killers in 2012 would lead to new evidence coming to light and a prosecution of the other suspects," he said.
"This has unfortunately not happened and, over the last few years, I have had to come to terms with the reality that some of the killers of Stephen may never be brought to justice for what they did."
He added that the case "can never be closed to me".
Neville and Baroness Doreen Lawrence, have campaigned tirelessly for justice for their son.
Baroness Lawrence said "whilst the Metropolitan Police have given up, I never will".
In a statement, she said: "I am truly disappointed that those others who were equally responsible for my son's racist killing may not be brought to justice.
"I would like to thank Clive Driscoll who was the senior investigating officer responsible for the conviction of Gary Dobson and David Norris which took place after almost 20 years of me fighting for justice. Having Clive Driscoll on Stephen's case made all the difference to me and had he had the opportunity of continuing to investigate the murder there may have been more convictions.
"I am very sad that a line has now been drawn into the investigation and that it is now in an 'inactive' phase. Despite this, I would still urge anyone who has any information that could help me get all of Stephen's killers convicted, to come forward.
"It is never too late to give a mother justice for the murder of her son. Whilst the Metropolitan Police have given up, I never will."
The text above is a summary, you can read full article
here
.