Coronavirus has changed everything. Make sense of it all with the Waugh Zone, our evening politics briefing. Sign up now.
The rate of coronavirus infections in England has now "levelled off", official figures published on Friday suggested.
The Office for National Statistics (ONS) said it estimated there were around 3,800 cases per day between August 3 and August 9. This is compared to 3,700 new cases per day in the previous week.
It comes as the government announced theatres, casinos and bowling alleys will be allowed to reopen in England from this weekend as Boris Johnson resumed easing of lockdown restrictions.
From Saturday, socially distanced audiences will be allowed back into indoor venues, while wedding receptions of up to 30 people will also be permitted.
Katherine Kent, the co-head of the ONS Covid-19 infection survey, said today: "This week's estimate suggests that the increase in infections in England seen in July has now levelled off."
The ONS also revealed analysis of antibody data for England, published for the first time this week, showed a higher percentage of people in London have ever tested positive for antibodies to the virus than in Yorkshire and the Humber, the East Midlands, the south-east and the south-west.
There was not yet enough evidence to show differences between other regions of England.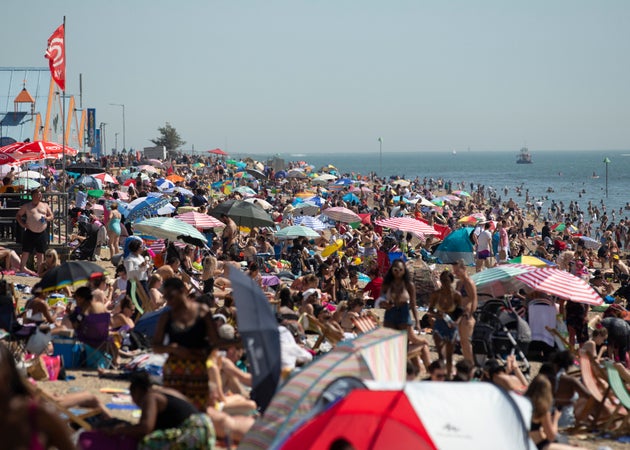 The data published today showed an estimated 28,300 people in private households in England had Covid-19 between August 3 and 9.
This was the equivalent of about 0.05% of the population, or one in 1,900 individuals.
The figures do not include people staying in hospitals, care homes or other institutional settings.
It comes after the government announced that people arriving in the UK from France after 4am on Saturday will be required to spend 14 days in self-isolation due to rising numbers of coronavirus cases there.
The quarantine conditions will also apply to travellers returning from the Netherlands, Monaco, Malta, Turks and Caicos, and Aruba.
The Joint Biosecurity Centre and Public Health England detected a significant change in Covid-19 risk in all six destinations.
Grant Shapps, the transport secretary, said an estimated 160,000 holidaymakers are expected to try to return to the UK from France on Friday.
Department for Transport officials said data from France shows that over the past week there has been a 66% increase in newly reported Covid-19 cases and a 52% increase in the weekly incidence rate per 100,000 population, indicating a sharp rise in infections.
The latest 14-day cumulative figures from the European Centre for Disease Prevention and Control show 32.1 coronavirus cases per 100,000 people in France, compared with 18.5 in the UK.
The text above is a summary, you can read full article
here
.