Russell Howard failed to see the funny side when he spotted a member of the audience filming a recent comedy gig.
The comedian stormed off stage just five minutes into the live performance in Bristol on Wednesday – but only after confronting the woman in the front row.
During the set, Russell was trying out new material at the outdoor terrace of the Bambalan bar in the city when he stopped and told her "that's literally the worst thing you can do".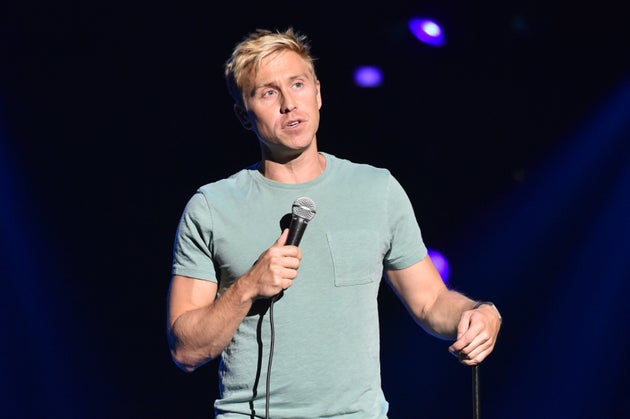 According to BristolLive, he then told the woman to "live in the moment" and asked her if she would like it if someone started filming her at her place of work.
The stand-up star told the audience of 45 people that comedians are a "dying breed" because they are fearful of people filming unseen content and uploading it to YouTube, which could ruin their act.
He then informed the audience that he would be reverting to "safe material" at the gig, before telling the woman who had been filming that she'd "ruined it now".
"I was really looking forward to this gig," Russ told the crowd before apologising, picking up his backpack from behind the stage area and heading for the exit.
The woman in question then insisted she was only doing what others had been before being told "you were filming the whole fucking thing" by another audience member.
After the event, event organiser and compère Mark Olver said he should have been clearer about the rules around filming.
"It's important that when acts are trying out new material people should understand they don't want video of it out there," he said. "Sets at this kind of event are a work in progress. Most people understand this but I should have been clearer at the start of the gig in explaining it to people.
"I totally get why Russell cut his set a bit short. He's gutted and didn't want to disappoint anyone but comedy is something you have to write in front of people and having a recording of that process out there in the world makes being creative really difficult."
A spokesperson for the comic told BristolLive: "Any comedian whose set is being recorded at a new material night would find it distracting.
"The beauty of live performance particularly at this strange time is it's intended for the room only."
The text above is a summary, you can read full article
here
.