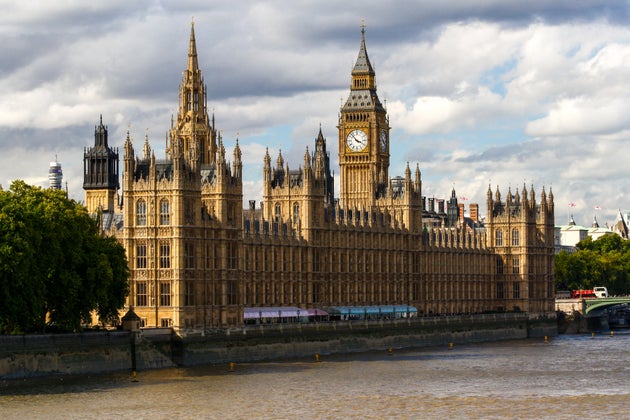 It's now been over a week since news broke of a Conservative MP accused of rape by a former parliamentary aide.
To date, the party have refused to suspend him, despite repeated calls from women's groups, campaigners and fellow MPs. Chief Whip Mark Spencer said that the rape allegations against the MP were being taken seriously.
Not seriously enough to warrant a suspension so that others could be safeguarded, it would appear.
On Thursday, Prime Minister Boris Johnson defended his party's decision not to suspend the MP as he was waiting for "police to decide whether they wanted to make charges".
In any other profession, anyone accused of serious sexual offences would face immediate suspension followed by an investigation.
The only message we are receiving is that the rights of the accused are above the rights of the alleged victim.
Johnson's continued refusal to suspend will not inspire confidence among either campaigners or survivors of sexual violence.
The latest England and Wales rape statistics make for alarming reading. In the year 2019-2020, police recorded 55,130 rapes, but of this figure, only 2,102 resulted in prosecutions, with 1,439 convicted.
If we compare the latest numbers against figures for the same period three years previously, the overall figure has increased by a third, yet convictions have halved.
This is not the first time the government has fallen short in its commitment to keeping women safe and holding perpetrators of sexual violence and abuse in positions of power to account for their misbehaviour.
In 2018, I wrote about Theresa May restoring the whip to two MPs suspended following accusations of sexual impropriety so that she could win a no-confidence vote triggered against her by her own party.
Of those two MPs, Charlie Elphicke has since been convicted of three counts of sexual assault against two women in 2007 and 2016.
Former MP Andrew Griffith, found to have sent some 2,000 texts to two young female constituents while a sitting MP, insisting they call him "Daddy" and demanding explicit photos of them, was allowed back in to help prop up May's tenuous grip on power.
As a campaigner and activist, I have always been very vocal in my desire to see more women, especially from a BAME background, enter politics and make positive changes from the top down.
Sadly, the more we are faced with stories such as this latest one, where MPs accused of serious sexual crimes are able to use their power to hide behind, the more difficult it is to promote Parliament as a safe and secure place to work in.
That a culture of misogyny and impunity is allowed to thrive – with the "old boys network" acting to protect one another – will push more women out of politics and deter others from seeking a career in politics and public life.
The latest accusation of sexual assault has been raised as a concern in a joint statement released by the Centenary Action Group, a UK based cross party coalition working to improve women's representation in politics, The Fawcett Society, a charity campaigning for gender equality, and the Trades Union Congress.
In addition to calling for the immediate suspension of the rape-accused MP, the statement is also calling for the appointment of an Independent Sexual Violence Advisor appointed by both the House of Commons and the Conservative Party to support the alleged victim. Our full demands can be found here.
As a former employee of the House of Commons, I have a unique insight into how complicated and difficult it is to report your abuser, especially if they are a sitting MP.
You are ostracised and often targeted by members of your political party, so-called friends will try to dissuade you from coming forward and scare you with stories of media witch-hunts, your mental and emotional health will take a real battering and, often, the end result will hardly justify the brutal fight for justice.
Only two years ago, a House of Commons report found that nearly a fifth of Westminster staff had experienced some form of sexual harassment in a single year. Our Parliamentarians preside over the law on criminal assaults and workplace safety for all of us when their own Houses are not in order.
Each time a victim comes forward to make a complaint, they are not only taking on their abuser, but also the very institutions that give the abusers their platform and power. These institutions should not be further used to give protection to the abusers.
Until we change the culture of protecting those who choose to abuse their positions of power, we will never be able to truly hold them to account.
Until both the Palace of Westminster and the Conservative Party take strong decisive action and suspend the aforementioned MP, at least until the police have concluded their own investigation, the only message we are receiving is that the rights of the accused are above the rights of the alleged victim.
Some may argue that we have come a long way in the past five years in protecting women working in Parliament, with a new independent body set up to handle complaints of bullying and harassment by MPs in 2019, while Dame Laura Cox's 2018 report helped shed a spotlight on some of the experiences that women like me went through.
But it seems that these changes, although steps in the right direction, are not nearly enough when a person accused of rape can still continue to work and enter and leave a work environment that employs some 650 members of staff.
Until we change the culture of protecting those who choose to abuse their positions of authority and power after they are accused, we will never be able to truly hold them to account. And yes, this does mean starting with our government.
Aisha Ali-Khan is a member of Centenary Action Group (CAG) and the co-organiser of Women's March London.
The text above is a summary, you can read full article
here
.