With just a week to go until the new series of the Great British Bake Off gets going, Channel 4 has introduced us to the new bunch of amateur bakers.
The upcoming series was filmed in total secret over the summer, with 12 brand new contestants joining the "Bake Off bubble" and competing in that famous tent for the seal of approval from Prue Leith and... whatever the pandemic equivalent of a handshake from Paul Hollywood is.
Fancy getting to know them a little better before the series begins? Oh, go on then…
David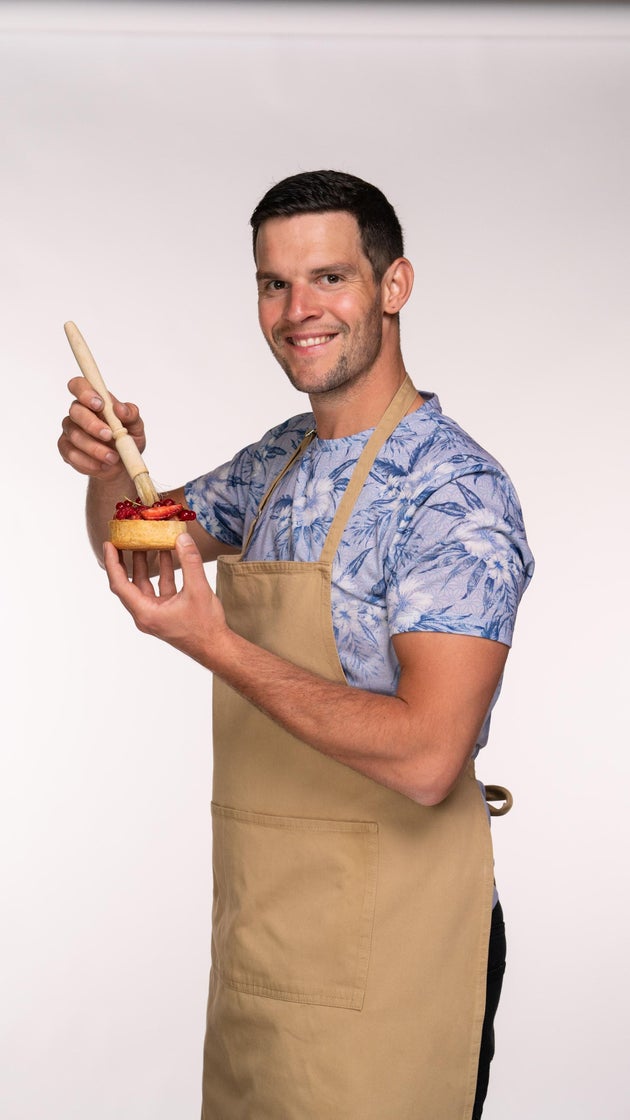 Age: 30
Job: Armoured guard
From: Hampshire
Baking speciality: Bread (pretzels, brioche rolls and baguettes are apparently his special favourites)
Best memory from filming: "I remember meeting Matt Lucas and realising that he was as nervous as I was being there. Meeting Noel was a lifelong dream so meeting him was something I won't forget!"
Anything else we should know: David apparently likes to listen to punk rock music to get in the baking mood, a tip he apparently picked up from Mary Berry (yeah alright, we made up that last bit).
Hermine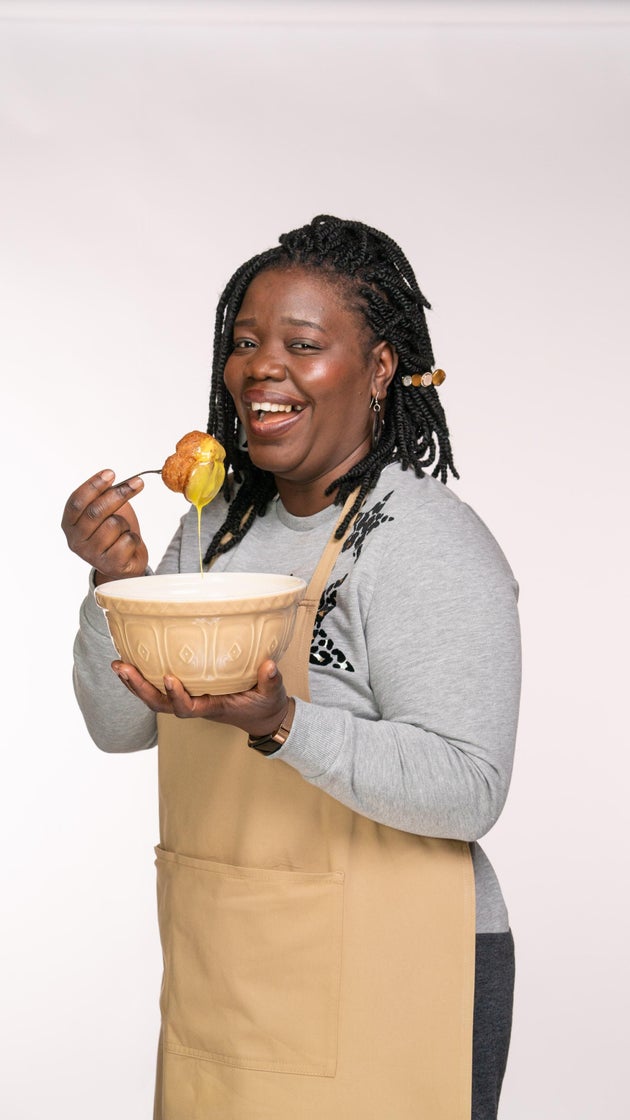 Age: 39
Job: Accountant
From: Benin, now lives in London
Baking speciality: High-end patisserie (especially intricate offerings like millefeuille, éclairs and entremets)
Best memory from filming: "Getting to know the other bakers and forming bonds."
Anything else we should know: Hermine describes herself as "a notorious feeder with an infectious laugh", which we can't wait to hear, frankly.
Laura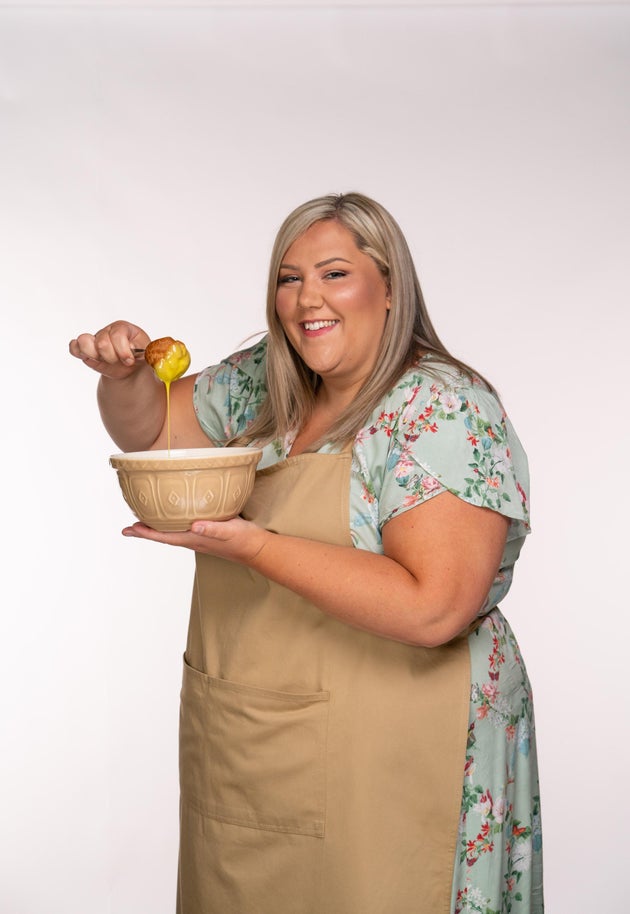 Age: 31
Job: Digital manager
From: Kent
Baking speciality: Her decoration is her strong suit, and is "proud to have mastered the art of piped buttercream flowers".
Best memory from filming: "My fondest memory was also my most stressful one! When I ran out of ganache – Sura came to my rescue and helped me with about a minute to spare. She was amazing and I knew there and then I had a friend for life."
Anything else we should know: Laura is a huge musical theatre fan, and got a little starstruck when she met Bake Off host Matt Lucas, who she'd seen in Les Misérables a year before filming. "I made a bit of a fool out of myself," she recalls. "I think my first words to him were 'OMG I LOVE YOU'."
Linda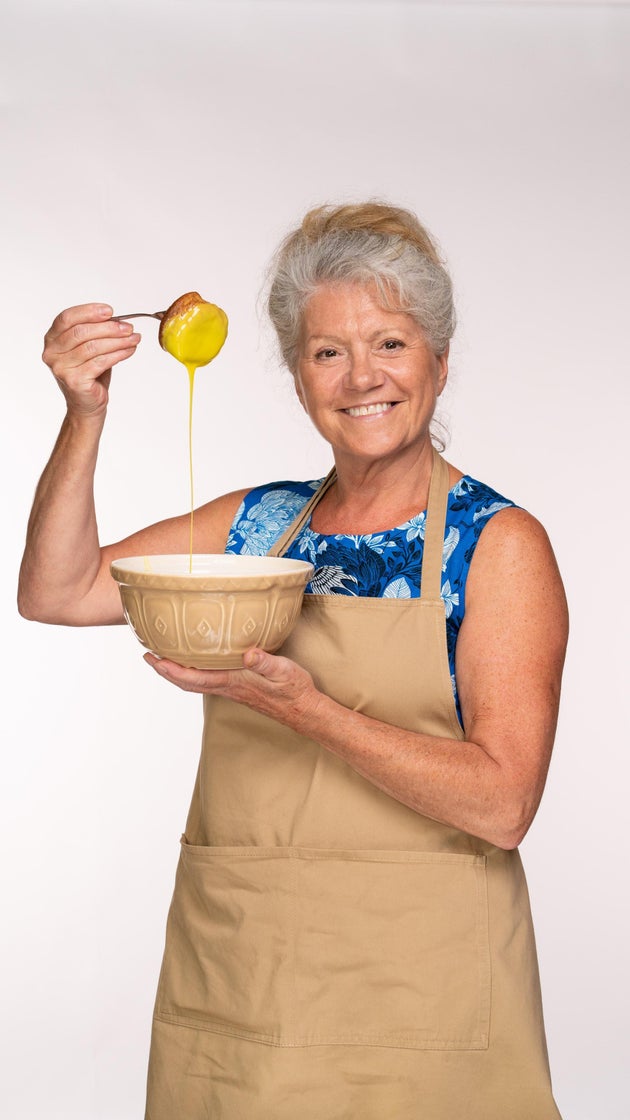 Age: 61
Job: Living team leader
From: East Sussex
Baking speciality: Sausage rolls
Best memory from filming: "Meeting the other contestants on the first day, we were all there to compete for the coveted accolade yet I didn't feel we were in competition with each other. I felt grateful and privileged to be in the mighty tent with so many talented bakers and a bit star struck meeting Prue, Paul, Noel and lovely Matt. I couldn't believe I was there, it could only be my love of baking and how it pleases me to feed others that shone through at the auditions!"
Anything else we should know: Linda's love of baking dates back to her childhood, when she would pay a visit to her aunt's dairy farm. After milking the family cows, she'd use the milk in her early bakes.
Loriea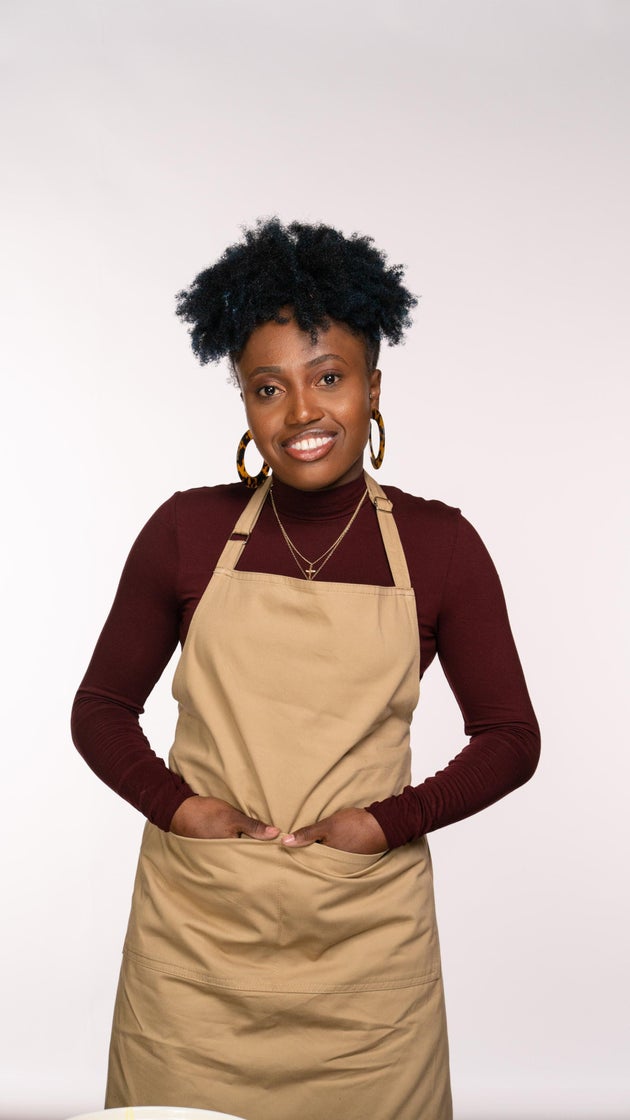 Age: 27
Job: Diagnostic radiographer
From: Jamaica, but now lives in Durham
Baking speciality: Jamaican patties
Best memory from filming: "How supportive we all were to each other, despite coming from various backgrounds. Basically, it was like catching up with long lost friends."
Anything else we should know: Loriea admits she rarely follows a recipe without putting her own spin on it, and loves adding "coconut, chillies and cinnamon" into her bakes.
Lottie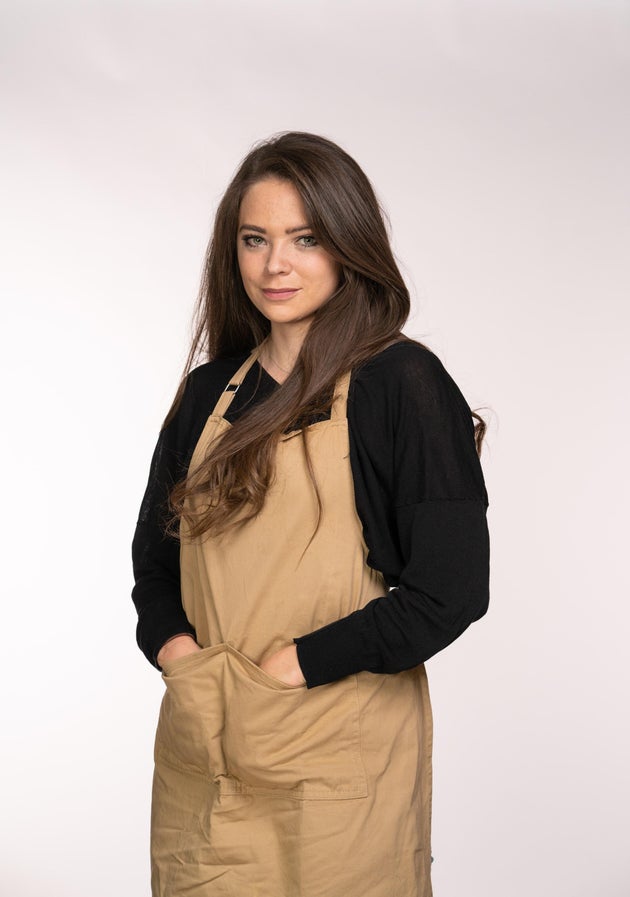 Age: 31
Job: Pantomime producer
From: West Sussex
Best memory from filming: "We were all nervous about making a cake bust of our celebrity heroes and knowing that we were all in the same boat was really reassuring! As a group we got really close really quickly because we were all living together and that made it feel extra special."
Anything else we should know: Lottie says it's important for her to incorporate as much of her "dark sense of humour" in her baking as possible.
Makbul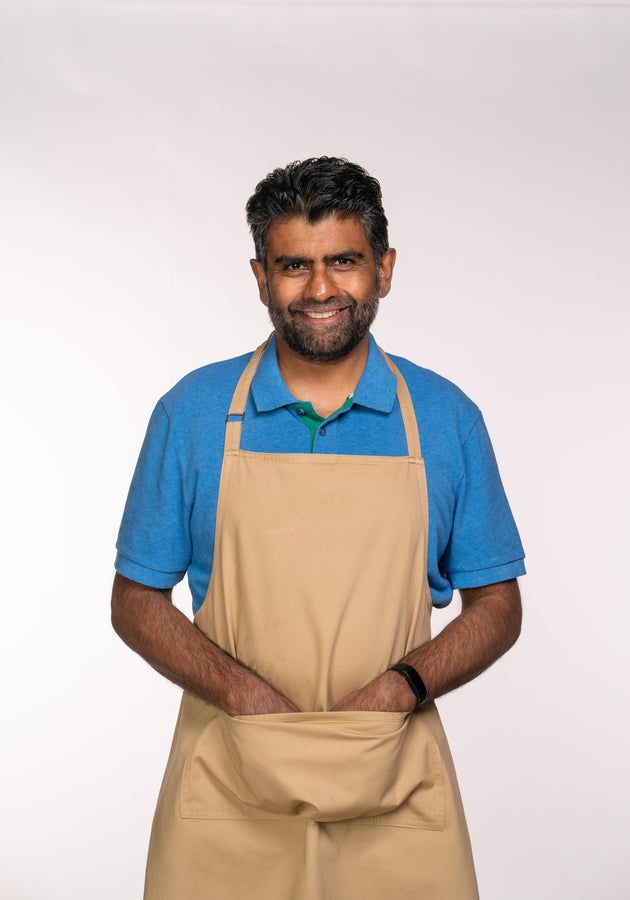 Age: 51
Job: Accountant
From: Greater Manchester
Baking speciality: Puff pastry and traditional Asian nankhatai biscuits
Best memory from filming: "My fondest memory of week one would be firstly getting together as a group and how we all clicked. At last getting to meet all the people on the bake off team and the amazing support and friendship they gave me."
Anything else we should know: Makbul is also a beekeeper, and uses honey from his hives in his own baking at home.
Mark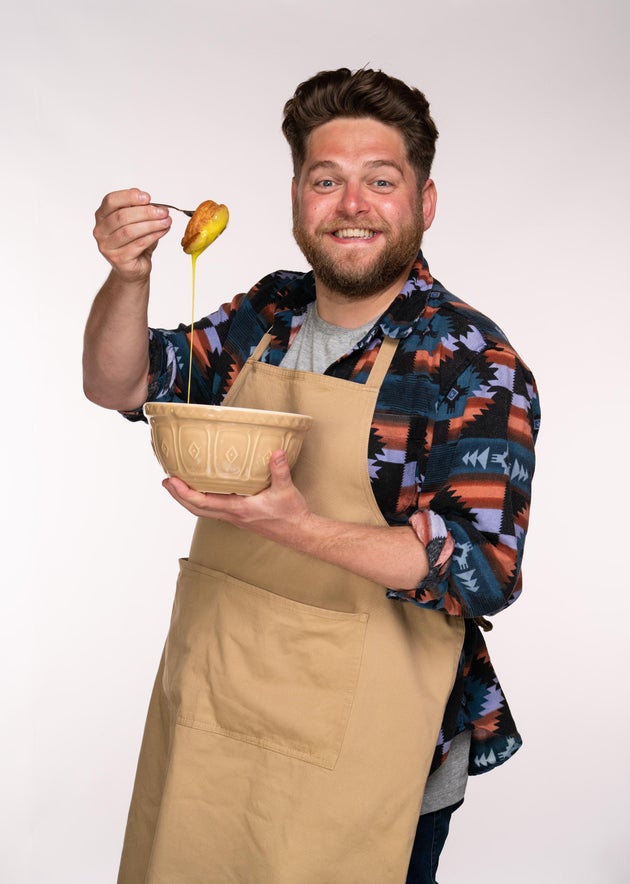 Age: 32
Job: Project manager
From: Northern Ireland, but now lives in Liverpool
Baking speciality: Multi-tiered wedding cakes
Best memory from filming: "The best has to be the moment when I met all the other bakers. After months and months of waiting, it was brilliant when we all eventually got to meet each other. We all bonded really quickly in the first week."
Anything else we should know: Mark fell in love with baking at a pie shop when he was at uni in Edinburgh, eventually paying them a visit every day to sample their mac and cheese pie.
Peter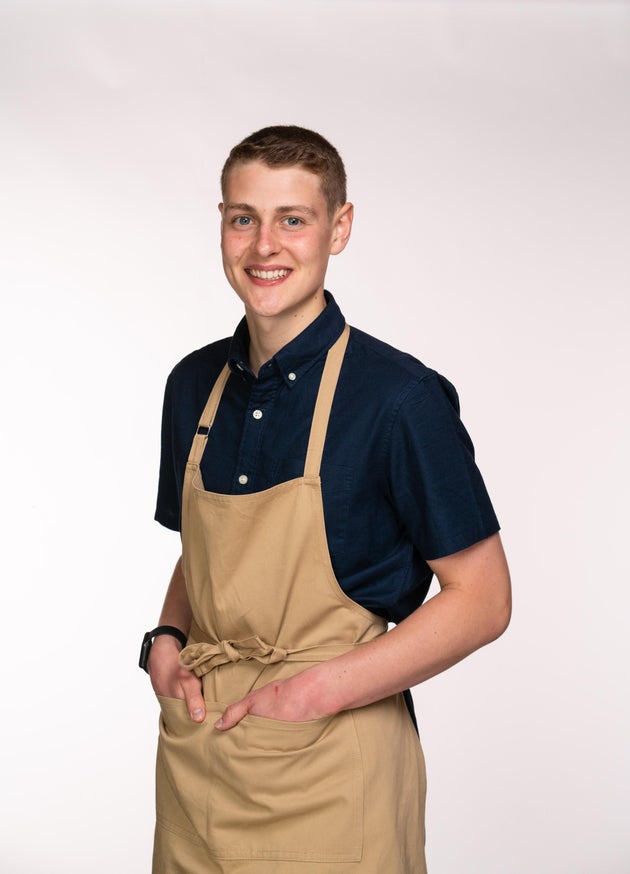 Age: 20
Job: Accountancy student
From: Edinburgh
Baking speciality: Anything use ingredients like berries, whisky, oats and honey from his native Scotland
Best memory from filming: "Just being in the tent with the judges, presenters and other bakers and realising that I was ON THE BAKE OFF!!!"
Anything else we should know: Peter has been a badminton player for the last decade, and has represented his county in the sport since 2012.
Marc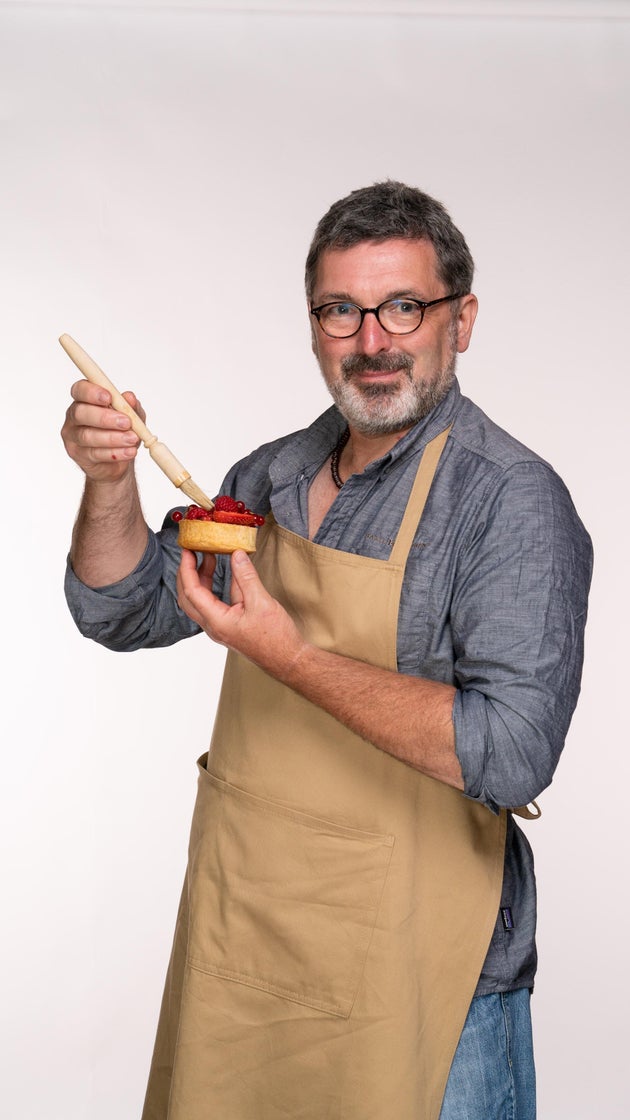 Age: 51
Job: Bronze resin sculptor
From: Born in Leicester, he now lives in Cornwall
Baking speciality: Bread and "any dough-based recipes"
Best memory from filming: "Being surrounded by 11 other great people, all in the competition with me, and I just remember feeling the very positive and exciting energy in the tent."
Anything else we should know: A single dad, Marc says he wanted to take part in Bake Off "to show his daughters that even when life throws obstacles at you, you can rise to new challenges and develop new passions".
Rowan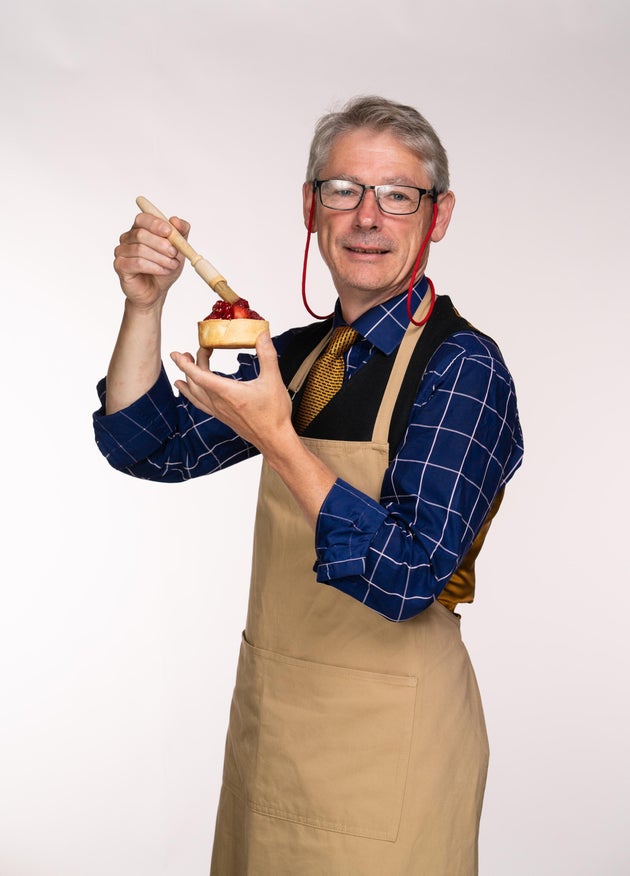 Age: 55
Job: Music teacher
From: Worcestershire
Baking speciality: "Fine, complex, layered cakes."
Best memory from filming: "The joy and satisfaction of working alongside other lovely bakers… [and] a gin and tonic afterwards."
Anything else we should know: Is there literally anything Rowan can't do? Aside from being a keen baker, musician and gardener, he's also a fitness fanatic who swims a mile most mornings and has a passion for "all things 1700s".
Sura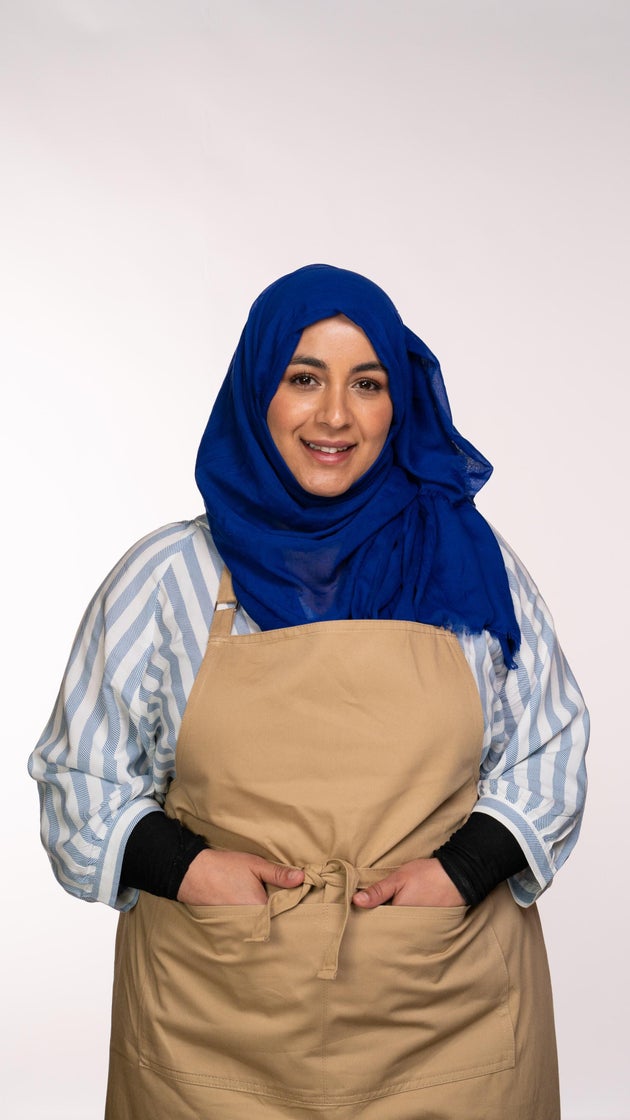 Age: 31
Job: Pharmacy dispenser
From: London
Baking speciality: "Small and dainty bakes"
Best memory from filming: "I was looking forward to meeting Prue the most. I have watched her for many years on TV and I just loved her passion for food and flavours and her immense knowledge on it all. She inspired a lot of my baking in my early 20s."
Anything else we should know: Sura says her Middle Eastern and Asian heritage has led her to experiment with a lot of flavour in her baking, and now lives in London with her husband and grandmother.
Great British Bake Off returns to Channel 4 on 22 September.
The text above is a summary, you can read full article
here
.