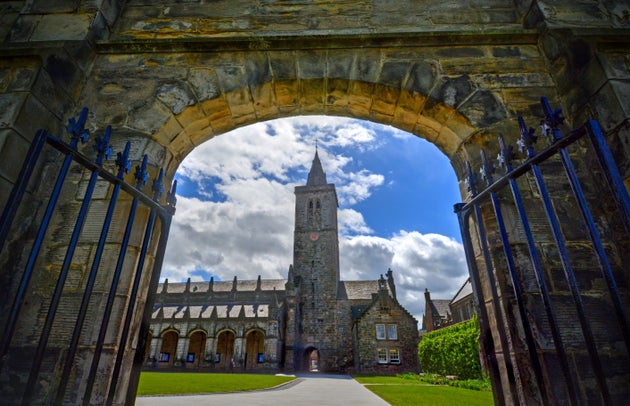 Students at Scotland's prestigious St Andrews University are being asked to voluntarily go into lockdown over the weekend.
Amid fears that the UK could be heading towards a second national lockdown, the university's principal said students should try and remain in their rooms from Friday night in a bid to "interrupt the chain of transmission".
The request came on the same day the UK recorded 4,322 new cases of Covid-19 – the highest figure since the start of May.
In a message to students, Professor Sally Mapstone warned that with Covid infection rates surging across the UK, it was "very likely that we are very close to a form of further national lockdown".
"The First Minister of Scotland has today spoken of the urgent need to interrupt the chain of transmission of the virus," she wrote.
"In these circumstances, I am writing to all of our students to ask you to please observe a voluntary lockdown this weekend, effective from 7pm this evening.
"This means that I am asking you all to remain in your rooms as much as possible, not to party, not to go to bars or restaurants, and to avoid mixing with any groups outside your own households."
Mapstone said that while some would consider the move "premature", society had acted too slowly in the past during the pandemic and "thousands of people have died unnecessarily as a result".
"Early action saves lives, and we have an opportunity as one community to take action to protect ourselves, and those with whom we share this town," she said.
Stressing that it was a preventative measure, the principal said there was no evidence that coronavirus cases were surging among the St Andrews community.
Last Friday, police were called to disperse a gathering of about 50 young people on a beach in Fife.
The text above is a summary, you can read full article
here
.