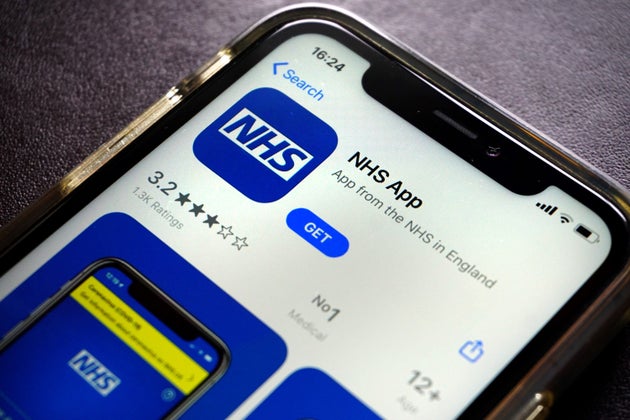 At least seven million people will need to download the new NHS Test and Trace Covid app for it to start reducing the spread of the virus, according to government estimates.
The new smartphone app was finally launched on Thursday, after months of setbacks, to allow users to find out quickly if they have been within close proximity of anyone with coronavirus and whether they need to get a test.
It will also allow the public in England and Wales to scan for QR codes in specific locations such as pubs and restaurants, to make it easier if they need to be traced following any outbreaks.
Developers of the app are working on the assumptions in Oxford University research which suggests that a minimum of 15% take-up is needed in a population in order to have any "meaningful impact" on the reproduction or 'R' number of the virus.
With 49 million people over the age of 16 eligible to use the app in England and Wales, that means roughly seven million users will be required in order to affect the spread of the disease.
The 'R' has risen above 1 in recent weeks, meaning the virus is now spreading rather than shrinking. Latest estimates are that cases are doubling every seven days.
Other similar apps in Germany and elsewhere have seen take-up rates of between 10% and 30% and the UK's pilot schemes in Newham and the Isle Of Wight have seen results within that range.
However, earlier this year an Oxford University team had estimated that 56% of the general population must use an app to halt the outbreak - equivalent to 80% of all existing smartphone owners.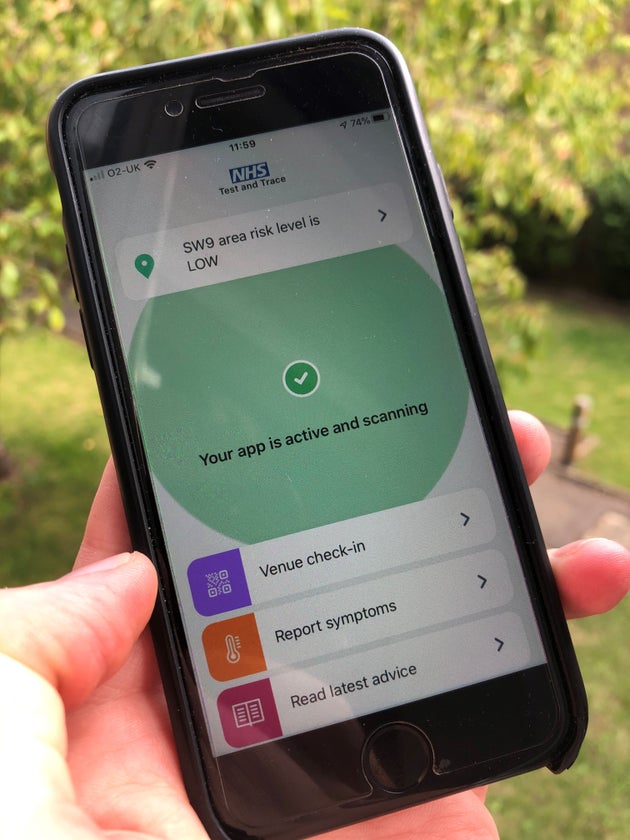 The launch of the new technology will be accompanied by a primetime TV advert on Thursday night, with the slogan "Protect your loved ones. Get the app".
Most shops and restaurants will be required by law to display the official NHS QR codes in their premises. So far, more than 160,000 businesses have already downloaded the codes to help customers "check in" through their phones.
The app's contact tracing feature works by using low-energy Bluetooth to log the amount of time users spend near other app users, and measures the distance between them.
Anyone who has spent more than 15 minutes less than two metres from someone else who later tests positive for Covid will then be alerted - even if they don't know each other.
The app will then advise on 10 or 14-day self-isolation and allow users to check symptoms, book a free test if needed and get their test results. Once a user is told to self-isolate, a timer feature will help count down the days left in quarantine and give access to relevant advice.
New cash payments to the low paid are designed to remove fears the public may have about losing wages from self-isolation.
In a bid to protect personal data, the app does not hold names, addresses or dates of birth, and only requires the first half of a user's postcode to ensure local outbreaks can be managed. No personal data is shared with the government or the NHS.
The app will be available in nine languages initially: English, Welsh, Urdu, Gujarati, Punjabi, Bengali, Romanian, Arabic and Turkish.
The app uses an Apple and Google-developed system, using Bluetooth to keep an anonymous log of people a user has been close to.
The UK's major network operators - including Vodafone, Three, EE and O2, giffgaff, Tesco Mobile, Sky Mobile and Virgin Mobile - have agreed to "zero-rate" data charges incurred by all in-app activity, meaning they will not be charged for using it.
Health secretary Matt Hancock said: "We are at a tipping point in our efforts to control the spread of this virus. With infection rates rising we must use every tool at our disposal to prevent transmission, including the latest technology.
"Today's launch marks an important step forward in our fight against this invisible killer and I urge everyone who can to download and use the app to protect themselves and their loved ones."
Dido Harding, the head of NHS Test and Trace, added: "The features of this app, including QR code check-in at venues, work alongside our traditional contact tracing service and will help us to reach more people quickly in their communities to prevent further spread of the virus."
Insiders said that the trials in east London and the Isle of Wight showed that word-of-mouth recommendation was a powerful driver in take-up of the technology.
The text above is a summary, you can read full article
here
.
7