We don't know about you, but when it comes to eyes and people talking about things getting stuck in them, it sets our teeth on edge.
Which is why Friday's Good Morning Britain proved to be an uncomfortable watch, as Kate Garraway discussed an injury she recently suffered at the hands of a rogue contact lens.
The presenter said she was left "embarrassed" after a doctor removed a six-day-old lens from her eye that had become stuck.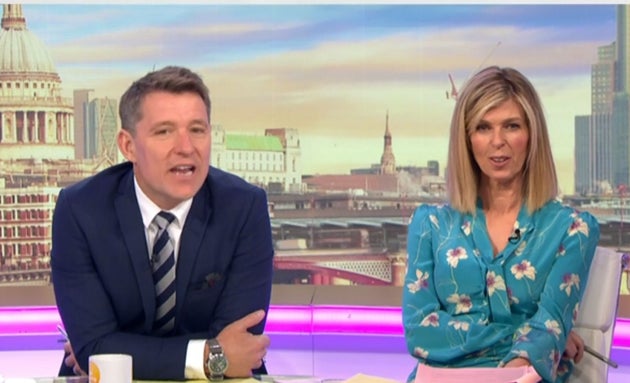 Kate explained that it happened after she'd forgotten to take them out one night, which to be fair, most of us who wear them have done at one point or another.
Speaking about her trip to the doctors on GMB, Kate said: "A team of eye nurses were baffled, absolutely baffled. Then eventually, after having drops, they found it was actually a contact lens stuck in my eye that's been in there for about six days.
"I felt embarrassed – I thought I had taken it out, but there was a bit still in there – just by root cause untidiness."
Kate's diagnosis came after she appeared on the ITV breakfast show wearing glasses, admitting she was having trouble reading the morning news, describing it was "a bit of a lottery" as to what she could see.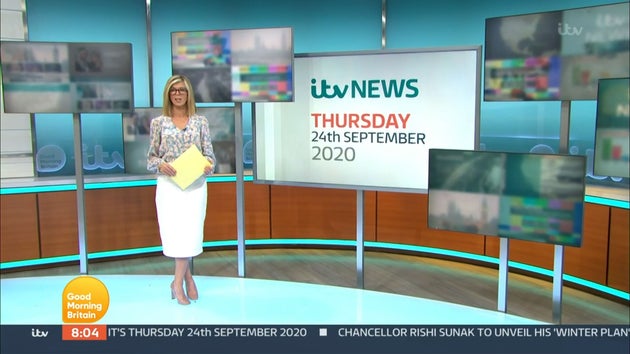 She said: "Let's have a look at the front pages now, if, that is, I can see them. If you haven't noticed [the glasses] ... I've injured my eye.
"I don't know what I've done to it, but I'm going to get it checked out today. But it means it's all a bit of a lottery at the moment as to whether I can read anything."
During Friday's show, Kate also revealed it had been a "tough week" for her husband Derek Draper, who has been in hospital since March after contracting coronavirus.
While Derek, who is a former lobbyist and political adviser, no longer has Covid-19, he still remains seriously ill in an induced coma.
However, he has shown signs of consciousness in recent weeks, even occasionally opening his eyes.
Good Morning Britain airs weekdays at 6am on ITV.
The text above is a summary, you can read full article
here
.
3