Are you a small-scale farmer who grows plants and flowers all years around in a greenhouse? Do you struggle to stimulate growth in winter or nurture healthy plants whenever the weather is bad? To overcome such challenges, look for a set of LED grow lights today. They not only support the growth of different stages of plants but also are easy to use, as they have plug-and-use interfaces.
UNDERSTANDING GROW LIGHTS: WHY ARE THEY IMPORTANT
The most basic thing that one needs to know about growing weed is that it requires some basic elements of nature - air, water, heat, and light! While all four of these are available in the outdoor growing setup and exist freely in nature, the problem with growing weed outdoors is that it does not allow the grower to have any control over these factors. Basically, there might be a day where the sun might be behind the clouds - which means that both light and heat are being cut off - and there might be multiple such days. Furthermore, there might be a dry spell for a really long time and water might become scarce!

Hence, it is essential for any good 'grower' of weed to grow their cannabis indoors and under controlled environment which would ensure that they can emulate a 'best-case scenario' for their plants by providing heat and light with the help of grow lamps and air and water can also be provided in just the right amount!

Grow lights, in particular, are the most important because essentially what they are doing is that they are emulating the natural light and heat that the sun provides to the plants. Plants need light and heat because they use that to create pigments and energy with processes such as photosynthesis. This is what helps them grow stronger and healthier. Furthermore, especially for cannabis plants, grow lights are of another importance - based on the kind of heat and light you provide at different stages you can somewhat alter the chemical composition of the plants getting a stronger or a lighter flavor in the weed that you are going to smoke! Hence, it is essential to know about grow lights and understand their functions.
Let us now take a closer look at two of the BEST LED GROW LIGHTS in the markets which you can easily buy right now.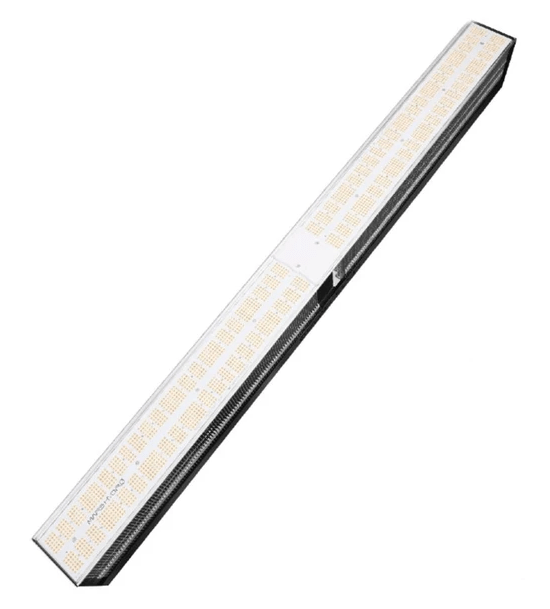 Best-Selling Samsung LM301B LEDs- 2356pcs Samsung LM301B and Osram 660nm LED chips. These chips are higher quality and much more efficient.

More warm white and red chips have been added. The spectrum is very beneficial for plants at all stages - from veg to bloom. This is a true full-spectrum fixture!

Featuring a 50% higher yield and quality compared with the old blurple lights and / or HPS lights. Turn an average yield of 2.5 g / W.

This model has a dimmer knob added which makes dimming more convenient. Up to 20 lights can be daisy-chained and controlled through just one light.

The no-fan design means no noise or moving parts to worry about. Optimal heat dissipation while still using a thick, sturdy aluminum heatsink. It also has a removable driver, which allows you to upgrade in the future, and a 2 meter (about 6 ft) extension cord.

IP65 waterproof rating makes for a worry-free grow in high-humidity environments.
Wattage draw: 650 watts
HID equivalent: 1000 watts HPS / MH
LEDs: 2356 pcs Samsung LM301B and Osram 660nm LED chips
Lifespan-> 50,000+ hours
Spectrum: 2800-3000K, 4800-5000K, 650-665nm, 730-740nm, 260-440nm
Efficacy: Up to 2.8 µmol / d @ 120v AC
PPF: 1392 µmol / s @ 120v AC
Power Supply: Inventronics (Detachable)
Coverage area:
Flower: 3 'x 5'
Veg: 4 'x 6'
Dimmable: Yes
Hanging Height: 12 "-24"
Avg Yield- 2.5 g / W (according to Mars Hydro)
Thermal management: Full body aluminum heat sink
Dimensions: 42.2 "x 3.5" x 3.6 "
Weight: 19.8lbs (9kg)
Operating / input voltage: 100v-277v AC
Rating: IP65 waterproof, CE, DLC and ETL listed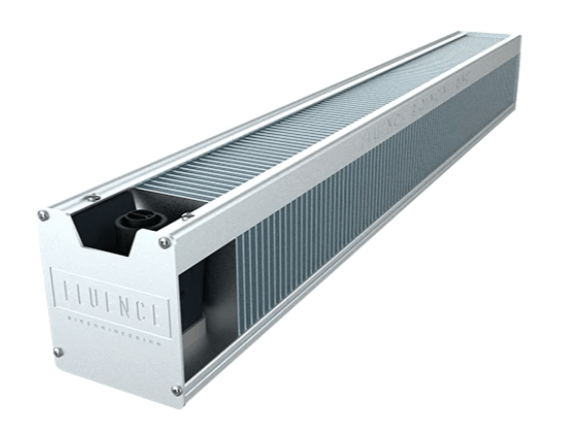 VYPR 2x is comparable to VYPRx with a 20% increase in output and a shorter form factor, now just 24 "long, VYPR 2x is an ideal greenhouse grow light or indoor high ceiling grow light for low DLI crops and operations looking to extend their photoperiod .

Grow Into The Night. Grow Into The Winter. Grow Year-Round. Whether extending your day or extending your season, VYPR has the power, energy efficiency and longevity to grow sunup to sundown to sunup… year-round.

VYPR is only 2.9 "wide for shade free deployment. VYPR has a photosynthetic photon flux (PPF) up to 900 µmol / s. New power supply enclosure equipped with PushLock connectors for quick and easy installation.

All VYPR models are dimmable with our light intensity Dimmer for precise control over PPFD and offer flexibility to instantly accommodate a new crop with varying light requirements.

VYPR 2x is comparable to VYPRx with a 20% increase in output and a shorter form factor, now just 24 "long, VYPR 2x is an ideal greenhouse grow light or indoor high ceiling grow light for low DLI crops and operations looking to extend their photoperiod .

PhysioSpec Indoor is a full-cycle spectrum optimized for rapid growth and complete plant development. Tailored for growing plants from initiation to senescence (germination, clones / cuttings, mothers, vegetative and flowering applications) in indoor environments. With a CRI rating of 85, PhysioSpec Indoor offers a beautiful work and research environment with vivid colors and greater contrast to study the health of your crop.
PPF: 900 µmol / s
Power consumption (watts): 342 typical
Electrical efficiency (μmol / J): 2.6
Amperage: see below
Weight (lbs): 4 lbs 15 oz (fixture), 9 lbs (power supply)
Spectrum: PhysioSpec Indoor ™ or PhysioSpec Greenhouse ™
How To Choose The Highest Yielding Led Grow Lights?
Spectrum
For the comprehensive development of plants, we highly recommend going for LED grow lights that emit a full range of the spectrum, including UV light.
The reason is full-spectrum yields generate little heat while running to hence require no additional fans. Additionally, they're durable and cost less in the long term of use so that your electricity bills won't be piled up.
The most important thing is to have a high-intensity light with various wavelengths to encourage plants to grow comprehensively and healthily.
Spacing & Wattage
These two elements have a close connection to each other because each grow light features a specific range of coverage areas. If they don't match together, it results in either energy inefficiency or unhealthy plant growth.
Let start with calculating the amount of space that you want to cover with grow lights.
Then figure out the real wattage value.
For each square foot, there should be at least 50W with a LED grow light.
For example, if the coverage area needed to lighten is 3 'x 3', you should look for a LED grow light featuring 3x3x50 = 450W as a minimum.
conclusion
In the end, your budget and plants' needs should take precedence in your purchase decision. But we hope that by providing you with the highest yielding LED grow light reviews, we can help you make the best-informed decision.

That's all for this post.

Thanks for reading!