With the rise of different platforms for mobile app development, there are probably thousands of ways to do things. Options give you almost unlimited possibilities in making your project stand out. However, a critical thing that most businesses tend to overlook is finding the right developer to do things for you.
Here at 9series Solutions Pvt. Ltd, we understand how difficult it is to find the perfect partner for your needs. As a company that has been in the market for over ten years, we've witnessed how drastic the industry changes, along with the customers' needs. As such, we've done our best to become experts in various technologies such as next generation technology, mobile app development consultant, web, open source, enterprise, and database development, among others to serve our clients to the best of our ability.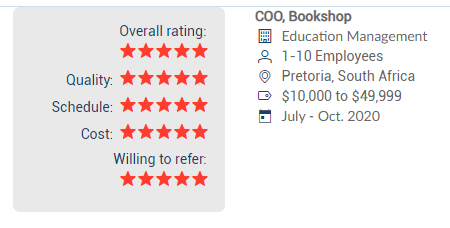 Our goal is to be one of the best providers of development services globally and to do that, prioritizing client satisfaction is extremely important. With that in mind, we are happy to be recognized again as an accomplished company on Clutch!
Clutch is a B2B ratings and reviews platform that makes it easier for businesses and service providers to connect. Through in-depth research and evaluation of the reviews that are left on their site, Clutch ensures that the information that readers get about hundreds of businesses across various industries is verified.
Read More: https://www.9spl.com/blog/9series-solutions-pvt-ltd-receives-brand-new-review-clutch/
1