The most prominent tension of those who deal in mirror business is the safe and secure import and export of the mirrors. Indeed, it is a genuine reason to worry about. Like, the broken or cracked mirror is of no use.
Therefore, you need to be extra conscious about the packing of the mirrors. Yes! Perfectly packed mirrors have less chance to get damaged.
Additionally, there are some ways to perfectly pack and secure the mirrors before moving them from one place to another.
USE THE MASKING TAPE TO PROTECT THE MIRROR
Besides, it would help if you put the masking tape on the mirror. Like, make a cross with the tape on the mirror. The tape will protect the mirror from shattering if somehow it dropped.
If your glass somehow drops from a height, the tape will help to refix the mirror parts. This is because of the tape; the glass will be broken into big pieces that are easy to rejoin somehow.
SECURE THE MIRROR CORNERS WITH PROTECTORS
It is not okay to only protect the glass mirror and to forget the frame. It is better to cover the corners of the mirror with protectors. Indeed, you should possibly protect every corner of the mirror.
You can protect the frame from bumps of transit by investing in the protectors of corners. Indeed, the protectors with the right angle edges are great for the glass mirror frame safety.
ADD THE CARDBOARD SHEET
You should add the cardboard sheet on both sides of the mirror. Like, pack the mirror in-between two cardboard sheets.
This will also protect the mirror from getting damaged and from dust, dirt, and grime.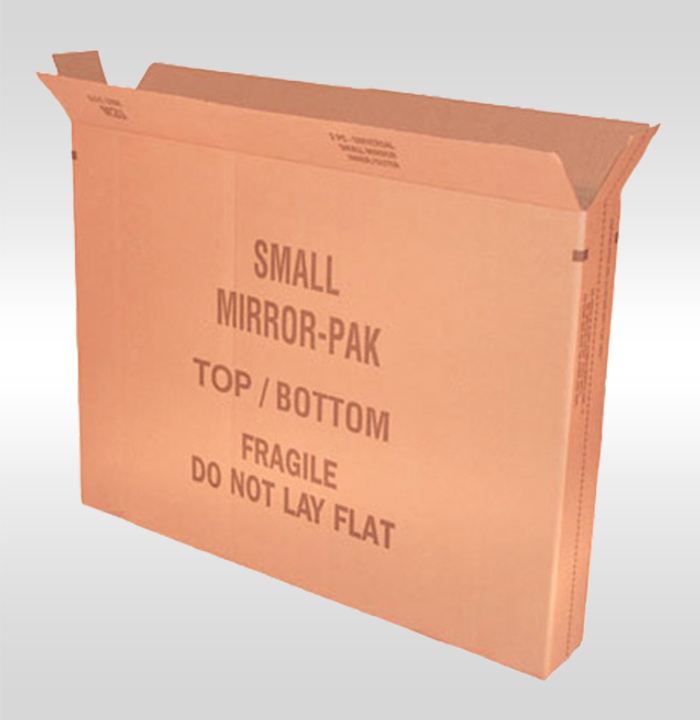 PUT STYROFOAM OVER THE CARDBOARD SHEET
Suppose you want the ultimate mirror protection. Then you should add Styrofoam too.
Cut the two sections of the Styrofoam and cut them exactly as the size of cardboard sheets. Later place two parts of the Styrofoam on the top of the cardboard sheets and secure them with packing tape.
WRAP THE FINAL PACKED MIRROR WITH BUBBLE SHEET
Here the turn of the bubble sheet. Why take any risk? Yes! It is even great to add the bubble sheet later too. It means there is no chance of any damage to touch your mirror anyhow.
ENCLOSE THE MIRROR IN A RELIABLE PACKAGING
Now here comes the most important part of the whole packing and that is reliable packaging. A free of cost suggestion is never to go with any other packaging option than the Mirror Boxes to keep your glass mirrors.
Indeed, it is a packaging that is made up of incredibly reliable material. It means this packaging will protect your mirror through jerks and strokes.
USE THE PRINTING AND LABEL THE MIRROR PROPERLY
You should print it clearly on the packaging that there is a mirror inside. This is because the delivery boy also carries the packaging with light hands so that the inside mirror doesn't get affected.
2