Underpads are used by patients for protection against Urinary and Fecal Incontinence and Heavy Wetting, etc. It allows patients to air-out without wearing any other product. Underpads are with skin-friendly Integra matting and anti-skid backing. The two types of underpad used are disposable underpads & reusable underpads.
Disposable Underpads are also known as disposable bed pads. As their name suggests, are meant for one-time use. It is skin-friendly and has an anti-skid back layer. Each underpad has super absorbent polymers, which absorb body fluid and convert it into a gel. No plastic edges are exposed to the patient's skin, which minimizes skin shear. It is Latex-free.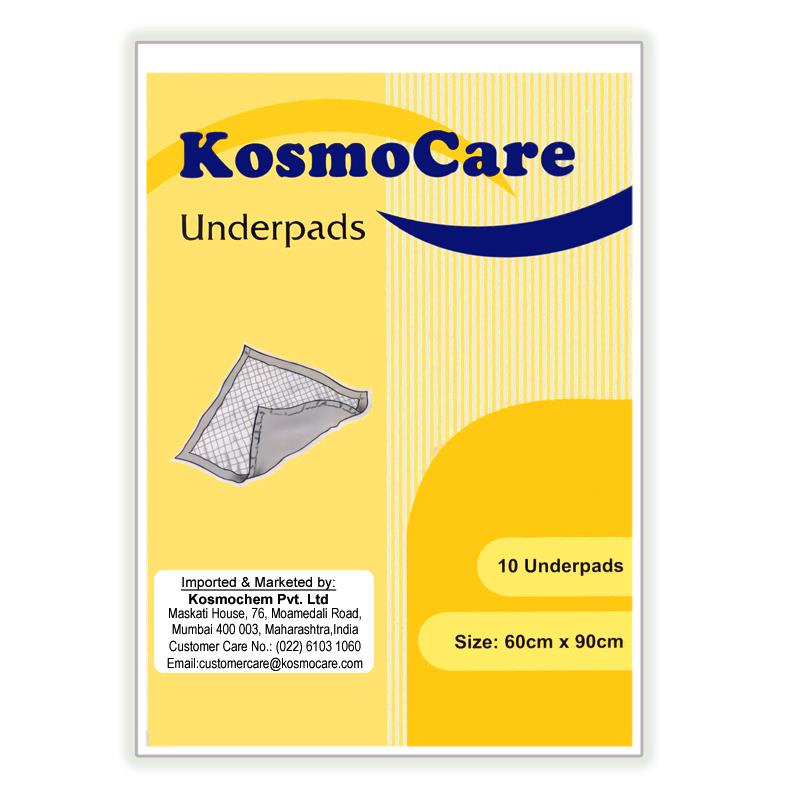 Reusable underpad bed pads are also known as washable underpads. Reusable Underpads offers an extra level of protection to bed linen and mattresses from soiling & staining. These are classified based on absorbency, materials, and size. The term absorbency refers to the volume of urine that an underpad is capable of holding. The material used for crafting the absorbent layer is a kind of absorbing polymer. These products are machine washable.