Become The Governor, Additional Rebate For Winning Governor of Mafia!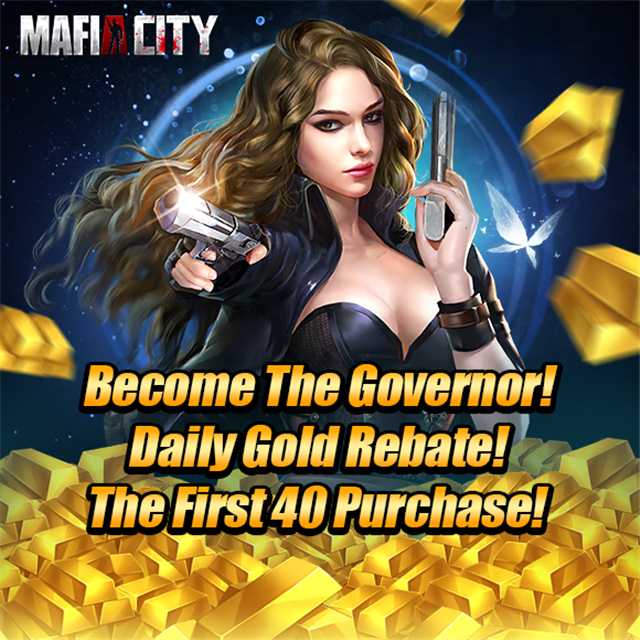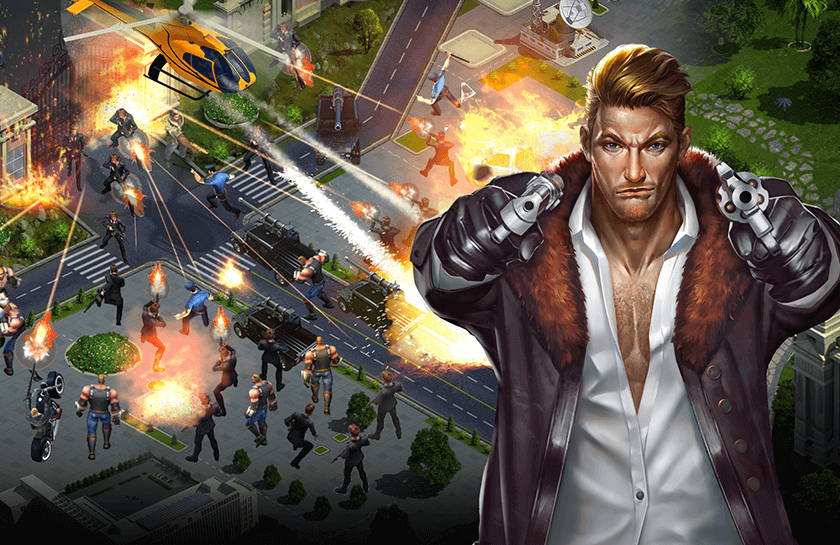 7 Day Domination, Street Force, Turf War, Money and a Babe's affection;
Start with nothing, become a Boss, every inch of turf was gained through the bloods of your brothers;
Being a Boss is no longer enough; their sights have been set on a much greater goal.
Various forces are on the move, aiming for something more powerful than the Mayor—[Governor]
The incarnation of ultimate power, a seat embodied by temptation and supreme Honor!
A Governor's Power is unmatched by anything any men has ever known, even his officials are more alluring then most!
Not affecting the Mayor's position at the same time attributes can be stacked, there are event loads of packs waiting to be claimed!
Secretary has also specially included the [Gold Rebate Event] into the equation!
During the event, purchase any pack to obtain [Additional 10% Gold]
Instant Heal, Speedy Upgrade, Fast Training and Unlimited Gold!!
Along with Multi-Tasked Items! Instant Kill, No Mistakes!
Event Area: All City
Event Time: 3 Days
Event Rule:
1. Each person's first 40 purchase, every day
2. For example, purchase a 99.99 USD Supreme Exclusive Gold Pack and obtain 3500 additional Gold along with 3500 Gold from the Swimming Pool's Recharge Rebate event, which is a total of 7000 Additional Gold.
Purchase a 4.99 USD Special Teleport Pack and you will be able to obtain 100 Gold along with another 100 Gold from the Swimming Pool's Recharge Rebate event, which is a total of 200 Additional 200 Gold
3. Exclusive Privilege, Growth Fund, Monthly and Weekly pack not included
4. Additional Gold will be sent the next day via mail
5. Will not affect other events [Reward from Both or more occasion can be claimed]
Daily Event Calculation Rule:
Day 1: 2018.6.5 00:00:00—2018.6.5 23:59:59 (City Time)
Day 2: 2018.6.6 00:00:00—2018.6.6 23:59:59 (City Time)
Day 3: 2018.6.7 00:00:00—2018.6.7 23:59:59 (City Time)

Mafia City official site ( Yotta game studio),Chinese version of mafia game name is 黑道風雲 H5, thank you!